Northwestern Lock Service
1972 - 2015 Our 43rd Year!
Our Mission Statement
Since 1972 Northwestern has worked to protect our clients and their property using the best available hardware and electronics. We will continue to advance the art of protection as the industry changes and bring to our clients the best resources to do the job.
---
Our thanks to all who have been with us for the long haul.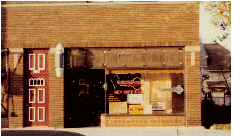 It has been over 40 years since we started this little operation in West Allis, on 76th & Becher St. Photo right is the original shop. Over the years we have moved several times, finally ending up here in Waukesha. We would like to thank our hundreds of loyal clients for their patronage over the years, and look forward to serving many more new clients in the coming years. You can expect Northwestern to continue our high degree of professionalism and detail we have always provided.
---
We now have our new road unit on the property! This carries the 1986 Aerostar interior, and is real beauty. A full shop on the road, with on board 110 volt power. Along with our new lines, we are ready to service YOU!
Our new lines are in house. We now have the Everest 29 System, and the new Master Lock door hardware. The Best Interchangeable Core lock products are now available thru our regular lock suppliers, so we can handle your order easier.
This is the new line displayed in our new unit. We are now carrying the new Master Lock Door Hardware line. Knob lock, lever lock and deadbolts in US 3, bright brass, US 5, antique brass, US 10B, oil rubbed bronze (brown) and US 15A, pewter, along with 26D, bright chrome. A full selection of locks, in the color you want to match what you have now or upgrade to new hardware.
"When are you going to retire?" I really do not understand why people think I am going to retire any time soon. I am at the age where most men retire from some other job and START A LOCKSHOP!
The old Northwestern is going to be here for the forseeable future and probably a long time after that. So don't think we are going away any time soon. Retire? Not with all the investments we have been making in plant and equipment.
---
Some of our services and lines we carry.
Call us to find out what hundreds of purchasing managers, plant engineers, building and grounds managers and landlords know - Northwestern can save you money while protecting your operations.
---
---
---
---
---
General inquiries or for more sales information - Drop us a line, and let us know how you enjoyed our web page.

nwlock@execpc.com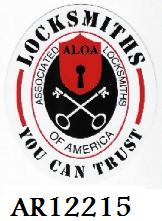 We accept -

---